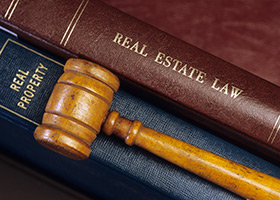 The growth of real estate in Thailand led most foreigners to purchase properties such as condominiums, villas, and lands. One should be knowledgeable about the law on property investment in Thailand before attempting or proceeding on purchasing a property. Purchasing property directly from a developer or seller is not a wise decision and may cost you more compared to buying it with an agent. If you are not familiar with the real estate law in Thailand, it is best and safe to consider these factors before engaging such transaction to avoid the common and major problems when purchasing properties in Thailand.
Do a Title Search
As a first step before purchasing the property you eyed on, a thorough examination of the title deed recorded at the Land Department in Thailand is recommended before placing your deposit and signing of reservation contract to the seller. By doing so, this will give you the security that the soon-to-be your property is not leased to anyone and is legitimately owned by the seller. Mortgages, liens, or impediments, if there is any, are uncovered during this process.
Title search investigation will not only give you proof of ownership of the property but information as well about the environmental, zoning, and planning codes in the area. There are numerous cases where buyers have purchased property without doing title search investigation. Unapprised by the zoning and environmental restrictions, they end up purchasing a virtually worthless property.
Do a Due Diligence
Another form of property investigation is due diligence. Due diligence will verify if the property being sold is worth investing. It gives information of the current condition (such as defects, potential acquisition problems, etc) of the property. Thus, helps the buyer to decide whether to continue or cancel the purchase, or propose addendums to the contract according to the terms of the real estate contract.
Contract Review: Ask for Legal Opinion
It is best to have a property lawyer review the terms of the contract to make sure these terms are complete, legal, and enforceable is something goes wrong. There may be terms specified in the contract that are unclear, detrimental to you as a buyer, and clauses that restrict you on taking full ownership of the property. Unless you know exactly what is specified on the contract, then, you can proceed on finalizing the contract.
To get you started, we recommend an international law firm in Thailand that offers comprehensive legal services to foreign and local clients. Their vast knowledge on property law coalesce with years of experience handling real property cases made them our first choice for your title search, due diligence, and contract review in Thailand.